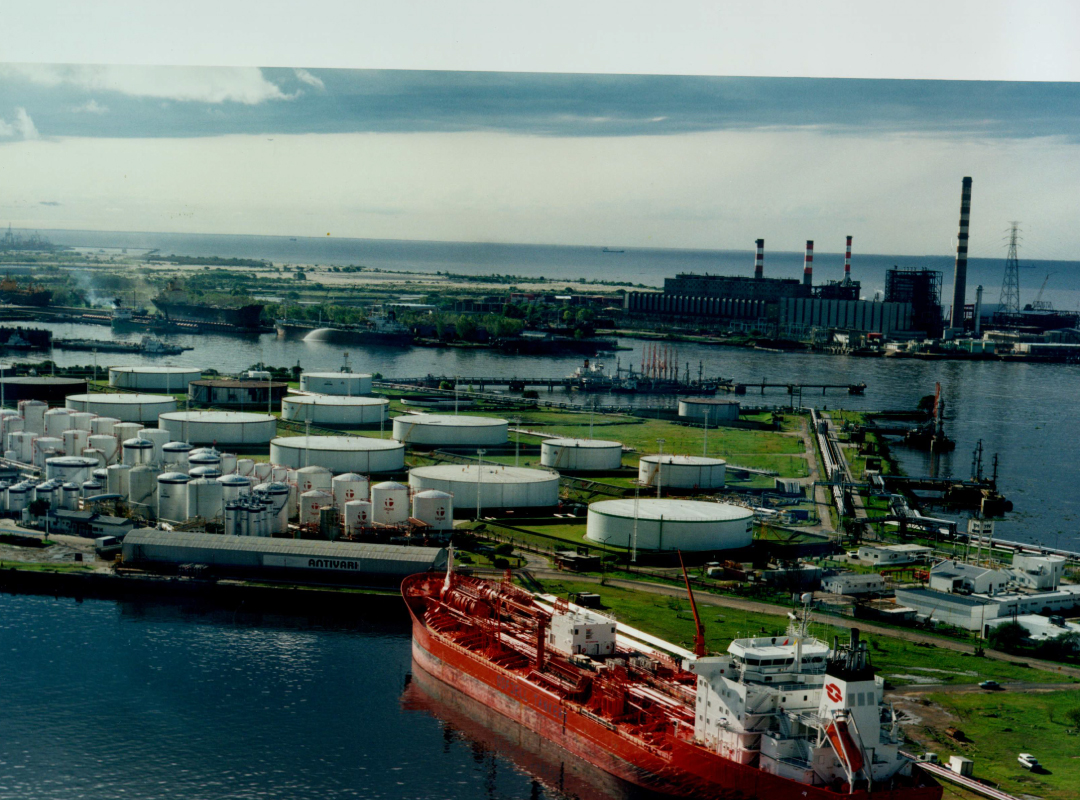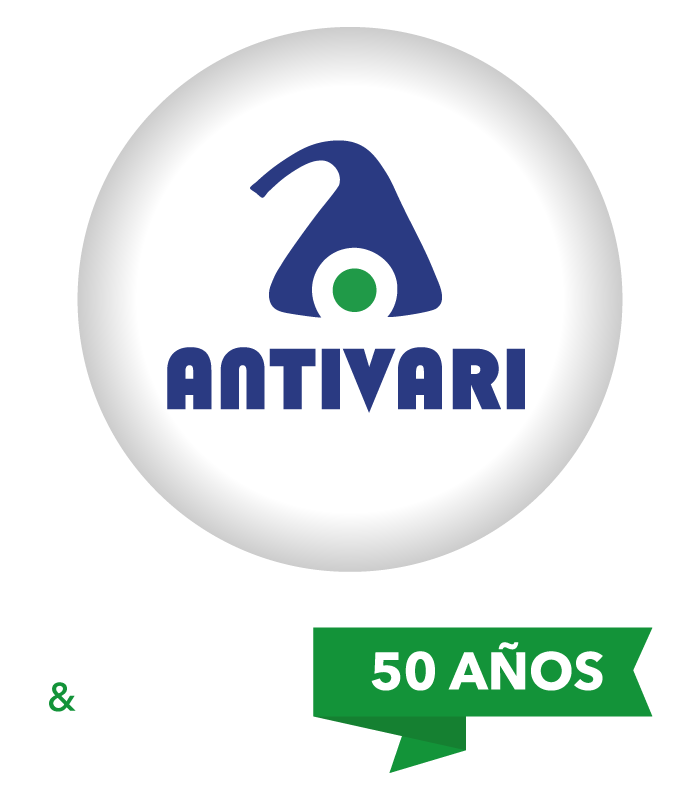 Born to Bring You to Safe Harbor
And so we have been doing since our beginnings, back in the 60s, when our company was named Antivari after a port located across from the island of Bari, in Montenegro.
Antivari was the result of the merger of two family businesses, whose owners decided to establish a storage terminal at the Port of Dock Sud, in Buenos Aires: the Odfjell family, owner of a Norwegian shipping company, and the Radonjic family, of Yugoslavian origin, owner of Codel, an Argentine industrial building company.
In the early years, the company dealt exclusively with the storage of bulk products dispatched by DuPont Company to its local branch, but over the years and having gained more experience, Antivari exponentially expanded its client portfolio, triggering the extension of its tank farm to its maximum capacity.
In the 90s the dry cargo warehouse was built, adding the fractionation service. Thus began something which set us apart once again — we now offered warehousing services to leading multinational corporations, including Dow Chemical Company.
Driven by our desire to keep growing, in 2012 we made a major investment. Our plant was restructured in order to comply with the new regulations of the Port of Dock Sud, offering the storage of hydrocarbons, biofuels, lubricants and specialties.
Being named after a port is highly meaningful to us, so much so that it has defined our philosophy: we aim at connecting needs, be it on land or water, as well as growing and helping our environment grow in the process.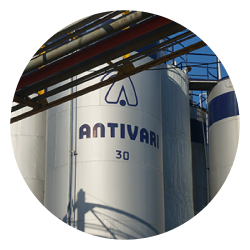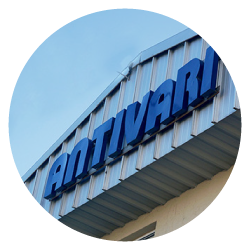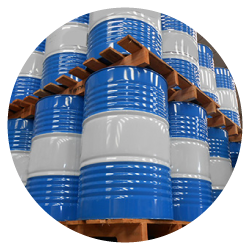 Comprehensive Management Policy
A vision
A vision is every company's fuel. Ours is to become leading providers of logistics services for both importers and exporters of bulk liquid products.
A Mission — to Fulfil our Vision
In order to do so, we store and dispatch products to our local market and overseas.
A Policy that Makes it Possible
Our clients' requirements are just as important as legal rules and standards. Our policy is to help both sets of requirements coexist and to enforce them in order to ensure quality, to protect our environment, and to promote safety and occupational health.
Why Choose Us? Our Services
We offer blending, recirculation and mixing services. Moreover, we have an area of 1,600 square meters available for dry cargo storage and product heating, in addition to special facilities for drum-filling and fractionation of products in drums, IBCs or small containers.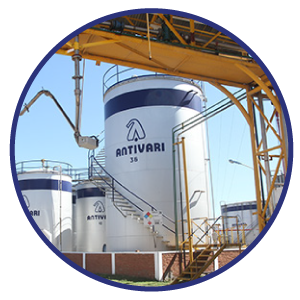 1. Storage
Hydrocarbons, Derivatives and Specialties
With a total of 41 tanks of different capacities, our plant covers a range from 84 to 2,000 m3, which amounts to a total storage capacity of over 18,000 m3.
In addition to this service, we have the infrastructure and the capacity to handle the receipt and dispatch of hydrocarbons and derivatives by ship, barge or truck.
2. Imports and Exports
Imports and Exports
In order to make all customs operations possible, whether by sea or land, our tanks are authorised by Argentine Customs as fiscal tanks.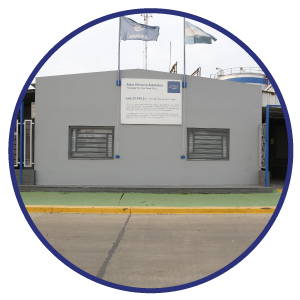 3. Customs Office
Customs Office
When managing international trade flows, our priority is always to avoid delays in customs clearance. That is why our plant has a Customs Office within the facilities.
4. Retail
Retail
Our Sales Department's representatives are always ready to give you the right answer in terms of advice, retail and distribution of hydrocarbons and related services.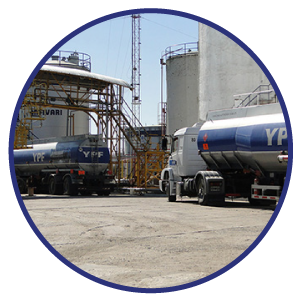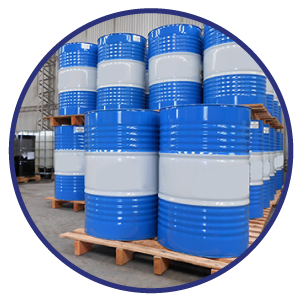 5. Product Fractionation
Product Fractionation
Our fractionation system is suitable for drums as well as smaller containers. It includes electronic scales and rollers, which we use for palletization and labeling, thus leaving your products ready for sale.
6. Laboratory
We analyze your product
At the request of our clients, we take samples in each of our operations to ensure the traceability of the product. Our laboratory, located inside the terminal, is equipped with standardized instruments under international standards.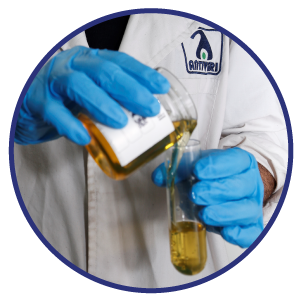 Need Equipment? No One Can Better Equip You
Tanks
A plant of 1.5 hectares of land with 41 tanks, three of which are made of stainless steel. Some of these are authorized fiscal tanks.
Lines
10 stainless steel lines for distribution from the shipping dock to the plant facilities, with a specific piping and pumping service for each stored product.
Truck Loading Station
A truck loading area including 2 platforms using top loading, which can load up to 4 trucks at the same time, and 2 loading points using bottom loading.
Private Dock
Located at site 7 in the Port of Dock Sud, it was built in accordance with current national and international regulations, and it is audited by the Argentine Coast Guard on a yearly basis. It is equipped for receiving tankers which meet the following criteria: Length: 235 meters, Draught: 9 meters, Bream: 40 meters.
Inerting System
The terminal is equipped with a pressurized circuit to supply nitrogen, intended to prevent the entry of oxygen in the tanks. The circuit is connected to all the tanks, which have an automatic regulation system ensuring a constant positive atmosphere, thus preserving the properties of the stored product and also strengthening the fire protection.
API Treatment System
API Oil-water separator of 36 m3 processing capacity.
Inlet and outlet connections of 6" Ø.
Final treatment by evaporation. Discharge in a closed unit of 100 m3 of capacity.
Scales
INGAPSA state-certified automatic scales for up to 80 t, with fiscal control and certified by INTI (National Institute of Industrial Technology).
Dimensions: 18 m long and 3.2 m wide
Laboratory
Located within the terminal, our laboratory is equipped with instruments in compliance with international standards.
Surveillance
High-definition camera circuit with DVR record. Online monitoring of the whole terminal and private surveillance staff 24 hours a day.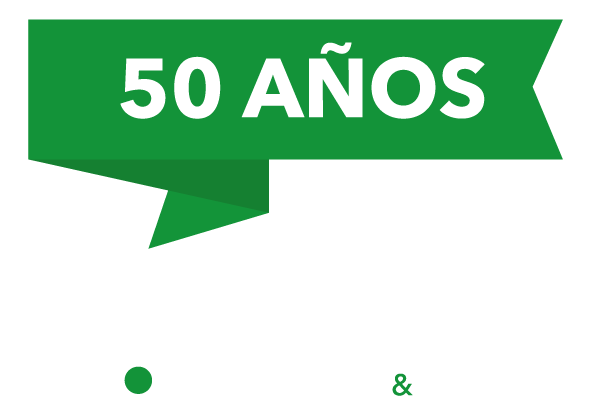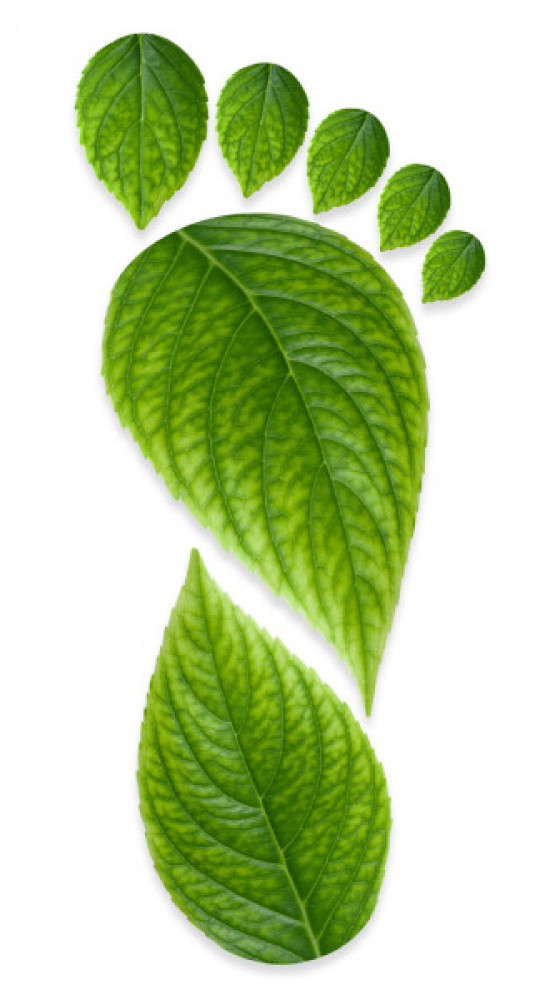 Working to be Best for the Environment.
Our commitment to Health, Safety and the Environment has been our goal from the outset. We continue to innovate in order to improve our management of the storage and logistics conditions required by our clients, without losing sight of our environmental philosophy.
Storing our clients' products also reminds us that something critical must be preserved: the area where we live. That is why our excellence and professionalism can be accounted for by our compliance with domestic and international regulations in the areas of safety, environmental protection and service quality.
Certifications and Enrollments
Certification of Operation and Safety Conditions of the Plant
S.E. Resolution No. 404/94, as per Law No. 13660 and its regulatory decree No. 10877/60
S.E. Resolution No. 1296/2008 for biofuel storage.
Enrolled in the Registry of Oil Companies, Section Manufacturing or Retail, created by S.E. Resolution No. 419/98, as Fuel importer/exporter, Fuel retailer and Bunkering operations.
SE Resolution No. 1102/2004 Registry of Liquid Fuel Outlets, and Internal Use, Storage, Distribution and Retail Facilities for Bulk Fuels and Hydrocarbons and Compressed Natural Gas.
S.E. Resolution No. 785/2005 Program for leaks control in hydrocarbons and derivatives storage in aboveground tanks.
Enrolled in the National Registry of Chemical Precursors, in accordance with Law No. 26045 and Decree No. 593/19.
Enrolled in the National Viticulture Institute.
ISO 9001:2015 Quality Management Systems Certification.
ISO 14001:2015 Environmental Management Systems Standard Certification.
Certificate of Environmental Compliance as per Law No. 11459 and its regulatory decree No. 1741/96, and in accordance with the provisions of resolution 39/13. Registered under record No. 4725.
Enrolled in PLANACON, the national contingency plan of the Argentine Coast Guard.

CERTIFICADO ISO 14001:2015
Número: 01 10406 1728813
CERTIFICADO ISO 9001:2015
Número: 01 10006 17288813

Calle Morse S/N
Rivera Este Dock Sud, Buenos Aires, Argentina
Tel/Fax:
(+54 11) 5263 2088/6